Alarm Clock Still Ranked Top 10 Among Favorite Graduation Gifts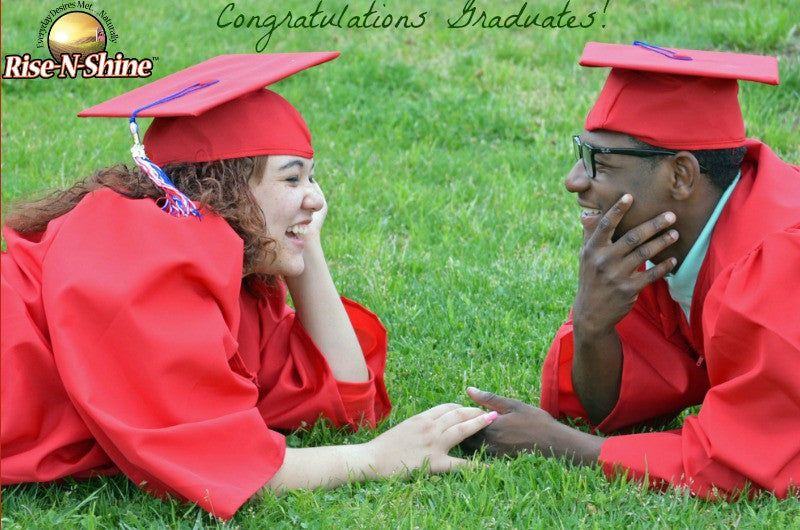 'Tis the graduation season and once again the steadfast alarm clock is ranked among Top 10 Graduation Gifts, according to Woman's Day.  For many morning-impaired graduates who struggle to get out of bed, this practical gift is a "must-have" to keep on track and make the transition into the real world of being on time.  
Rise-N-Shine, an all-natural supplement company based in New Jersey, is taking the alarm clock one step further with a patented pill that enhances the body's internal alarm clock and guarantees a naturally energetic, revived and refreshed morning.  The first and only supplement of its kind, Wake Up On Time's unique energy-blend formula was created to provide a natural, chemical-free solution for morning grogginess. 
The all-natural tablet of vitamins, herbs and amino acids is taken before bedtime, but won't affect the ability to fall asleep or sleep soundly.  Because of the special delayed release coating, as the pill dissolves slowly overnight, it delivers maximum energy and vitality benefits when needed most – when the alarm clock rings. 
"It's so much more than a vitamin, it's time in a bottle because instead of hitting the snooze button over and over again, our product allows you to bounce out of bed ready to go," said Cathy Beggan, founder of Rise-N-Shine and creator of Wake Up On Time.  "This product helps you effortlessly wake up in the morning feeling vital, alert and ready to face the day. It's like an alarm clock inside of a pill." 
And for the graduates stepping into a new phase of challenges and changes, deadlines and timetables, Wake Up On Time is the extra edge needed to help keep young adults on the college track or new job track.   
Rise-N-Shine, LLC is a New Jersey Based all-natural supplement company engaged in developing and selling proprietary, targeted supplements on the basis of meeting everyday needs naturally.  Founded in 2006 by Cathy Beggan, Rise-N-Shine, LLC has over twenty products designed to help people look and feel their best.  Wake Up on Time can be found in Walmart locations nationwide and online at www.wakeupontime.com. 
---