Meet the Rise-N-Shine Team at ECRM Through Jan 11, 2018!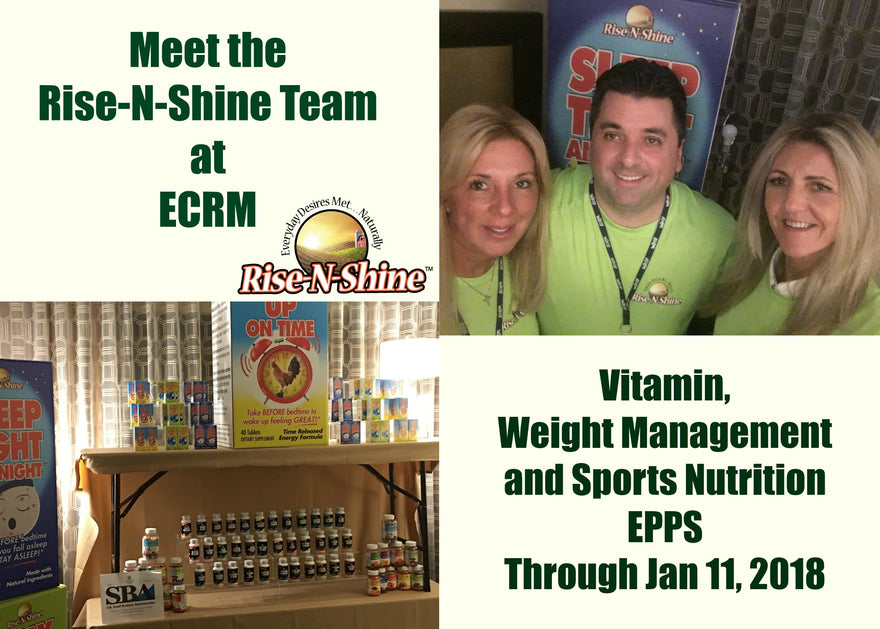 Members of the Rise-N-Shine team are currently in Washington, DC for the ECRM event for Vitamin, Weight Management and Sports Nutrition through Jan 11, 2018.
ECRM (Efficient Collaborative Retail Marketing) is a conference where retail buyers meet with prospective suppliers in EPPS (Efficient Program Planning Sessions) settings. This process enables buyers and suppliers to meet for one-on-one strategic meetings throughout the event and tour individual showrooms of each of the prospective suppliers that they meet with, in targeted product categories. 
The Vitamin, Weight Management and Sports Nutrition EPPS commenced on Jan 7, 2018 and runs through Jan 11, 2018 at the Hilton Washington. According to ECRM, with organic and natural products a growing segment within these categories, that will be a focus of this EPPS. 
Rise-N-Shine offers a range of natural, non-GMO and made in the USA nutritional supplements and haircare products. Rise-N-Shine's nutritional products include products for: energy, sleep, focus, skincare, haircare, sexual support, weight loss support, delicious-tasting gummy vitamins and much more. Click here for Rise-N-Shine's full product line. 
---