Busy Mom "Really Impressed" With Wake Up On Time!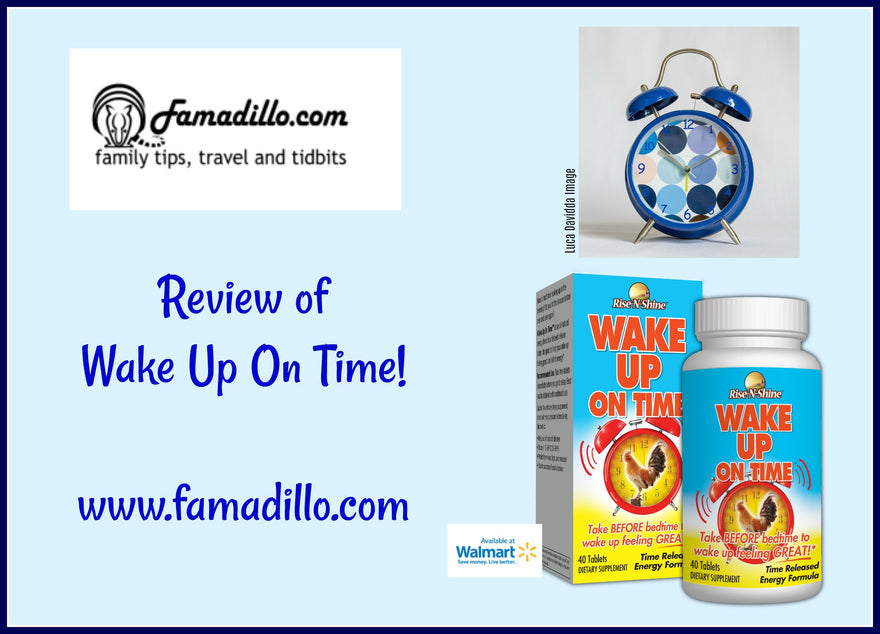 Jaime, one of the writers at the website Famadillo, is overwhelmed with activities like many busy parents. Between her kids' schedules and hers with the PTA, she described herself as "literally underwater." But her schedule just became easier when she discovered Rise-N-Shine's Wake Up On Time. 
"What if I told you that you can add a supplement to your regime and you will wake up refreshed and ready for the day?" she asked. "These Wake Up On Time pills are quite extraordinary in that you take it at night before bed and it is time released to begin its work when it is time to wake up."
Jaime was amazed that Wake Up On Time additionally does not interrupt your sleep and helps you to wake up feeling great! 
"I am really impressed with this product!" she exclaimed. 
Patented Wake Up On Time is the first and only product of its kind that you take before you go to bed, to wake up feeling great! Wake Up On Time helps to make your mornings easier with its premium energy blend of vitamins, herbs and amino acids, plus the magic of time-release. The time-released coating on Wake Up On Time will help you to stay asleep and won't begin to give you the energy that you need for your day until your last sleep cycle. It makes a difference when it matters most...when the alarm clock rings! 
Jaime described herself as "so focused and ready" for her day after taking Wake Up On Time. Others have called it "time in a bottle," an "alarm clock in a pill," the "greatest invention since coffee" and something that has turned them into "morning people overnight!"
Wake Up On Time is natural, non-GMO and made in the USA. It is available at Walmart stores nationwide. Click here to learn more about Wake Up On Time and purchase it on Rise-N-Shine's website. 
---