Color Your Gray - Naturally!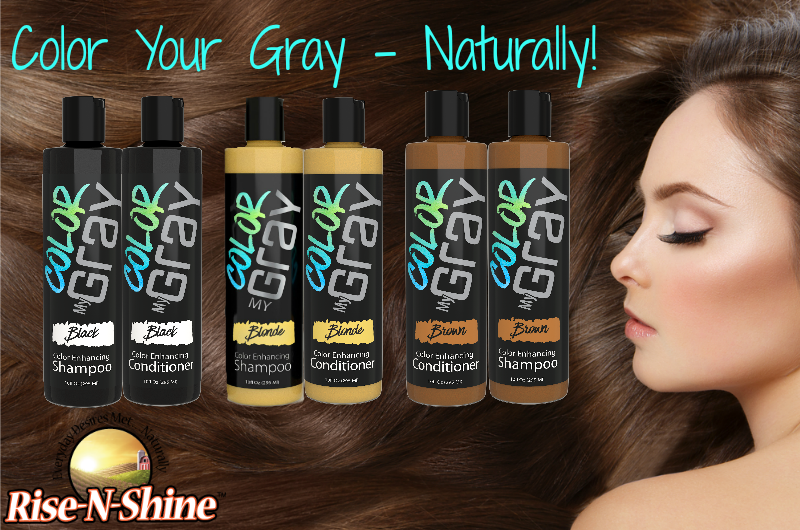 It doesn't have to take costly and time consuming trips to the salon to color and cover pesky gray hair. Plus, some worry about the health effects that hair dyes can have.
Color My Gray is all all-natural solution and a great time saver! A person simply multitasks and shampoos and conditioners their hair with Color My Gray Color Enhancing Shampoo and the complementary Color My Gray Color Enhancing Conditioner. The color deposits in the products help to blend color back into gray hair. 
Want some subtle color? Shampoo and condition with Color My Gray a couple of times a week. Seeking more intensity? Shampoo and condition with Color My Gray daily. 
Color My Gray comes in three colors for all shades in those color families - Black, Blonde and Brown - buy them in the shampoo and conditioner sets from our website for extra cost savings per order!
Many of our customers who use Color My Gray also love Catalase Extreme 10,000 for the hair benefits it offers.  
Rise-N-Shine's all-natural, made in the USA products are available for purchase on our website, on Amazon.com and Walmart.com, among online retailers. Wake Up On Time™ is available at over 3,000 Walmart locations nationwide. Stay Up All-Day™ and Sleep Tight All-Night™ are both available in select Walmart locations. 
---