Get Ready to "Fall Back" With Wake Up On Time!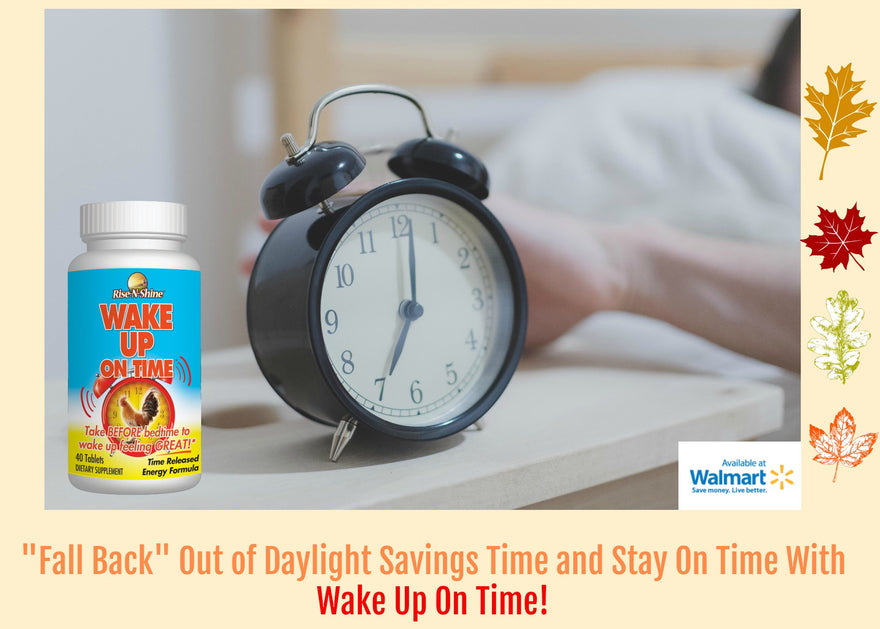 Less than three weeks from now on November 5, from time zone to time zone across the United States, residents in nearly every single state will be turning their clocks back one hour. With this practice can come the disruptive changes in sleep patterns as we reset the clocks from Daylight Saving Time. 
A recent article in NJ.com has highlighted the impact that the change in time can have. Some may be more susceptible to car accidents from the shift in their sleep cycles, though the study in The New England Journal of Medicine noted that there may be a decrease in car accidents during the time change of the fall versus the spring, due to the minor increase in sleep when clocks are set back. 
The removal of the one hour of sleep in the spring can have a greater impact on one's health versus the fall. In the spring, individuals are also more susceptible to heart attacks. But during the fall there can be an increase in emotional health issues such as "depressive episodes and suicides" per the NJ.com article. 
Wake Up On Time is the first and only product of its kind taken before bedtime, intended to help a person wake up feeling great! Patented Wake Up On Time is comprised of a premium blend of vitamins, amino acids and herbs that are delivered during the last sleep cycle, thanks to the magic of time release. Wake Up On Time has a delayed-release coating that doesn't interrupt sleep and helps a person to feel refreshed when it matters most...when the alarm clock rings. 
Those who swear by Wake Up On Time have nicknamed it "time in a bottle," an "alarm clock in a pill," a "replacement for the morning alarm clock," the "greatest invention since coffee" and something that has turned them into "morning people overnight."
Click here to learn more about Wake Up On Time and to order some today! 
Click here for Rise-N-Shine's full line of nutritional supplements and haircare products. 
---