Looking for a Great Gift for the Special People on Your List? Stock their Stockings With Wake Up On Time!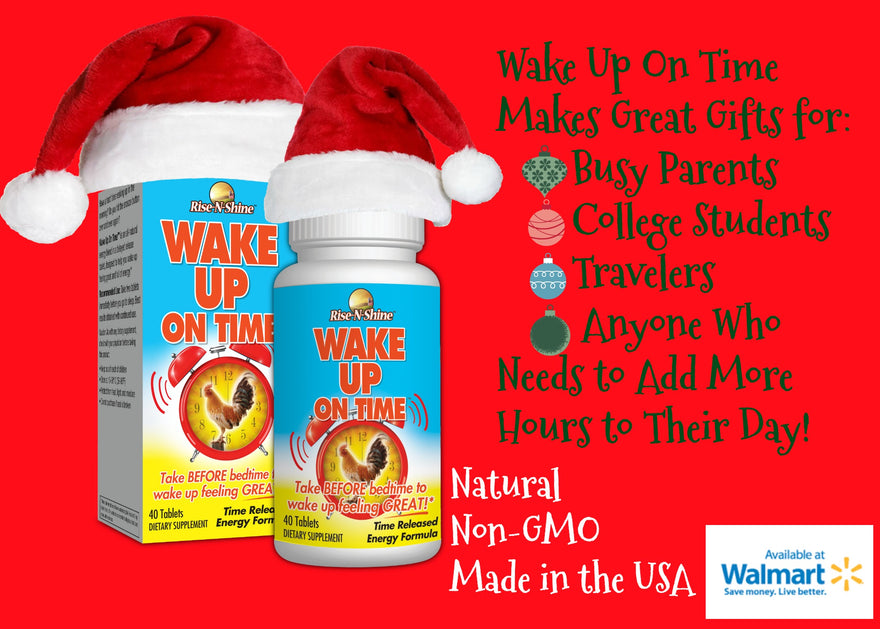 Are you looking for great gift ideas for the special people on your list? Why not stock their stockings this year with Rise-N-Shine's Wake Up On Time? 
Wake Up On Time is perfect for anyone looking to add more hours to their day in the New Year! College students, busy parents, travelers and more benefit from Wake Up On Time! 
Wake Up On Time is the first and only product of its kind taken before bed to wake up feeling great! Patented Wake Up On Time's magic comes from its time-released coating. Take Wake Up On Time before bed and it will start working during the last sleep cycle so you wake up more refreshed and ready to start the day!
It's got natural, non-GMO and made in the USA ingredients to help get you going in the morning with a premium blend of vitamins, amino acids and herbs including: Vitamin B6, Vitamin B12, L-Tyrosine, Guarana Seed Extract, Eleuthero Root Extract and more!
Wake Up On Time is available on Rise-N-Shine's website. Click here to learn more and to order some for someone special today! 
Wake Up On Time is also available at Walmart locations nationwide!
---