Mom of 7 Reviews Wake Up On Time - Says "More Skip in Her Step!"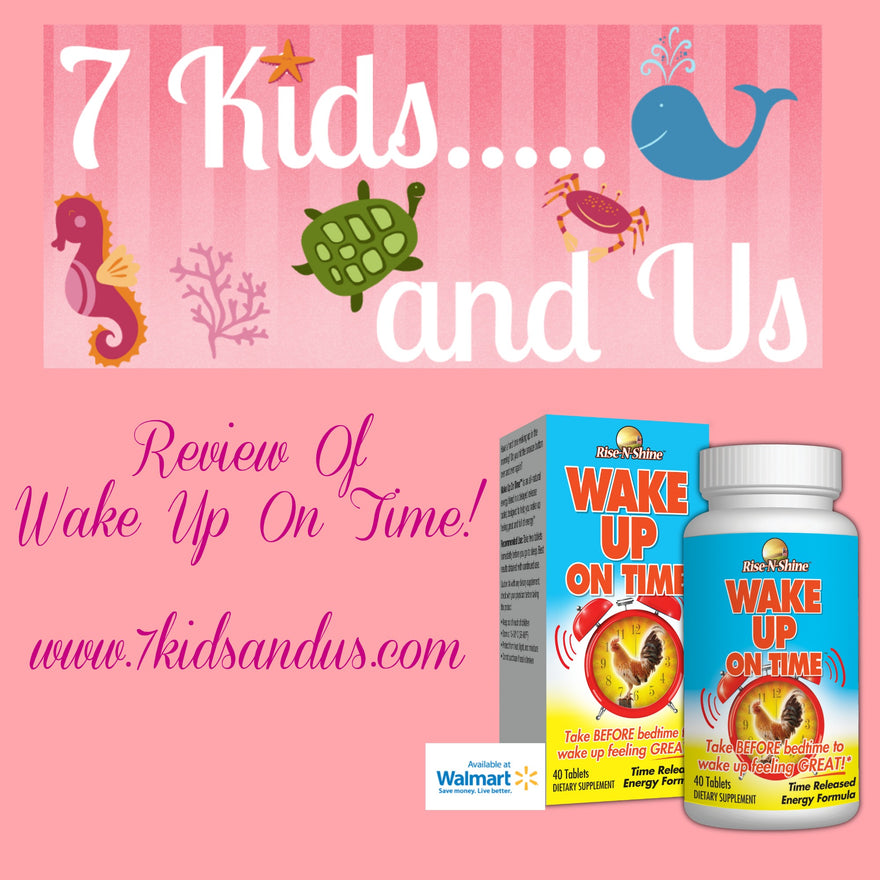 Imagine being a busy mom of 7 kids (yes that's right, seven) and not being at the top of your game every day. Taking care of one child is busy enough but what about when there are seven, who are ages 9, 8, 7, 6, 5, 3 and 1?
Mom Paige said - in her words - she'd drag until she had several cups of coffee, and even then she was still exhausted, no matter how much sleep she'd had the night before. 
But then she tried Rise-N-Shine's Wake Up On Time and, she wrote on her website 7 Kids.....and Us (www.7kidsandus.com). (click here to read her post): 
"I am on day 3 of using these, and I am happy to say I feel so much better in the mornings! My alarm goes off, and it takes me a couple of minutes to feel like getting out of bed, but when I do, I definitely have more skip in my step."
As Paige discovered, Wake Up On Time is the first and only supplement of its kind that is taken before bed, to wake up feeling great! The secret in patented Wake Up On Time, in addition to the premium blend of ingredients, is its time-release. Wake Up On Time's delayed-release coating holds back delivery of the vitamins, amino acids and herbs in Wake Up On Time until it's time to wake up! 
So it doesn't interrupt sleep and begins working during the last phase of sleep.
Those who swear by Wake Up On Time and how its given them time back each day have nicknamed it "time in a bottle," an "alarm clock in a pill," the "greatest invention since coffee," and "replacement for the morning alarm clock." 
Many have also said that Wake Up On Time has turned them into "morning people overnight!"
Wake Up On Time is natural (made with ingredients like B vitamins, Guarana Seed Extract, L-Tyrosine and more), non-GMO and made in the USA. 
Wake Up On Time is available in Walmart stores nationwide. It's also sold online on Walmart.com, Walgreens.com, Amazon.com, Jet.com and Rise-N-Shine's website (click here). 
Wake Up On Time is a great way for Moms and Dads to get back on track for the school year. It is ideal to help teachers regain their sleep rhythms when the school year starts. It is also perfect for college students, who may be transitioning to the world of being on time, and as gifts for their care packages year-round. 
Click here to shop on Rise-N-Shine's website now! Enjoy Rise-N-Shine's buy 2 get 1 free special offer and our autoship program, which includes free shipping on every order! 
---