Rise-N-Shine Product Spotlight - Bloat Buster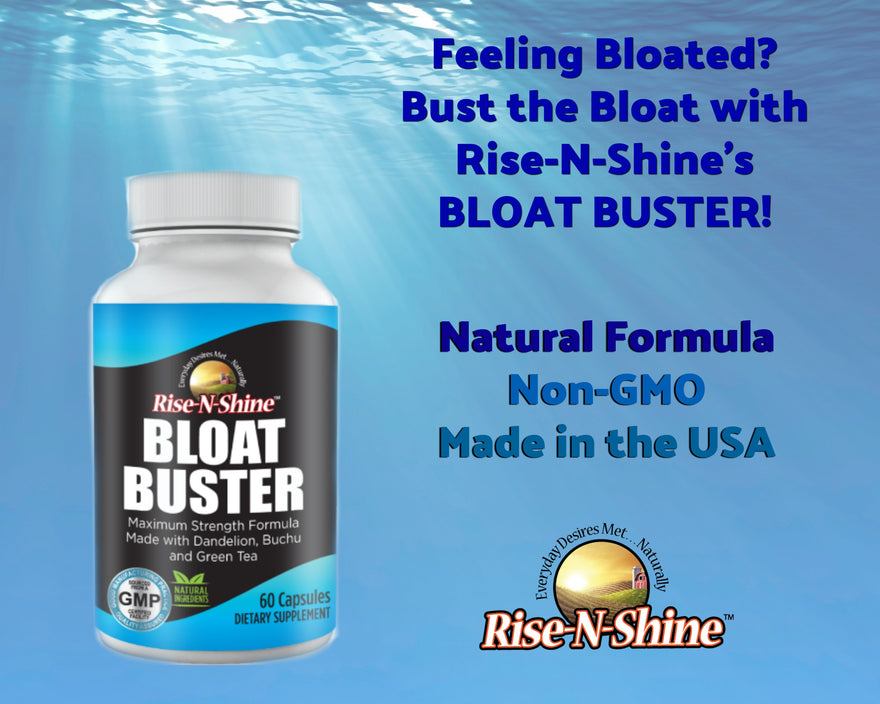 In Rise-N-Shine's Product of The Week Product Spotlight is Bloat Buster. 
Are you seeking bloat reduction support? If so, Rise-N-Shine offers a natural product that can help bust the bloat! 
Rise-N-Shine's Bloat Bluster contains ingredients that are intended to help reduce excess water in the body. They include:
Vitamin B6 - said to reduce mild water retention.
Potassium - mineral that is known to balance out the effects of sodium, which can be a water retention agent.
Dandelion - a natural herbal diuretic. 
Green Tea - known for its properties to gently reduce water retention and increase metabolism. 
Cranberry - another natural and gentle diuretic. 
Watermelon - like potassium, watermelon helps to counteract sodium. Sodium can dehydrate a person, forcing their bodies to take on water bloat and watermelon has hydrating properties. While some may believe ingredients that are water-based add water, they actually help to flush out retained water.
Click here to learn more about Bloat Buster and buy Rise-N-Shine's Bloat Buster today! 
Click here for Rise-N-Shine's full line of nutritional supplements and haircare products. 
All Rise-N-Shine products are natural, non-GMO, cruelty-free and made in the USA with GMP standards.
---