Rise-N-Shine Product Spotlight - Calorie Blocker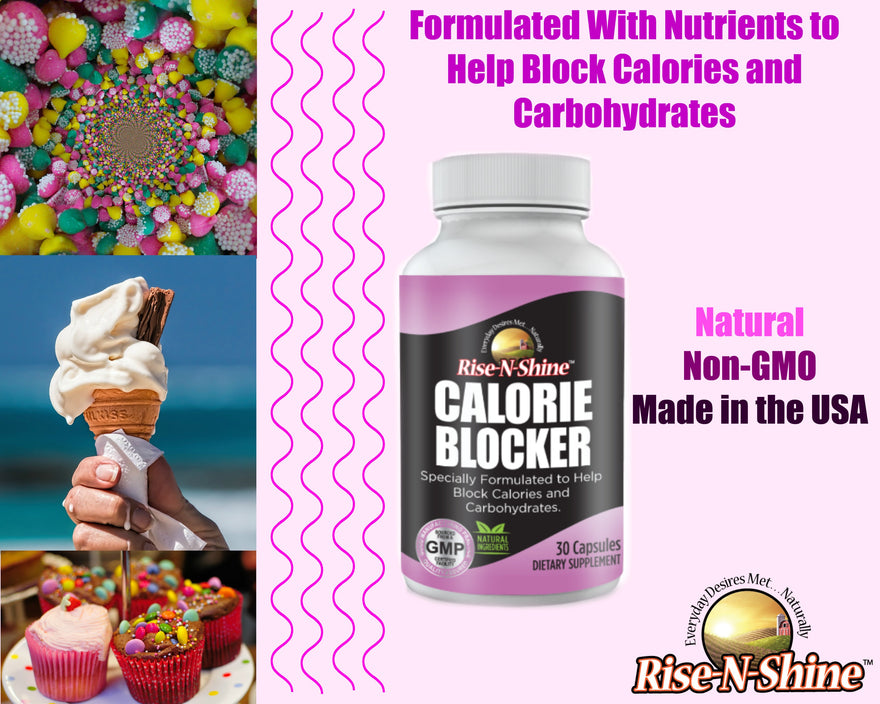 With Halloween only days away, plus Thanksgiving and the holidays right around the corner, now is a great time to stock up on Rise-N-Shine's Calorie Blocker!
Calorie Blocker is formulated with nutrients known to help block calories and carbohydrates. These include:
Vitamin C (Vitamin C is known to support lower body fat levels).
Chitosan (Supports the blockage of dietary fat and is often used as a support in lowering cholesterol).
Gymnema Sylvestre (Known to support digestion of sugars).
Garcinia Cambogia (Known to support blood sugar and lowering of cholesterol).
Click here to order Calorie Blocker today! 
Click here for Rise-N-Shine's full line of products. 
All Rise-N-Shine products are natural, non-GMO and made in the USA.
---