Rise-N-Shine's Cathy Beggan Invited to Present Products at 2017 Walmart Open Call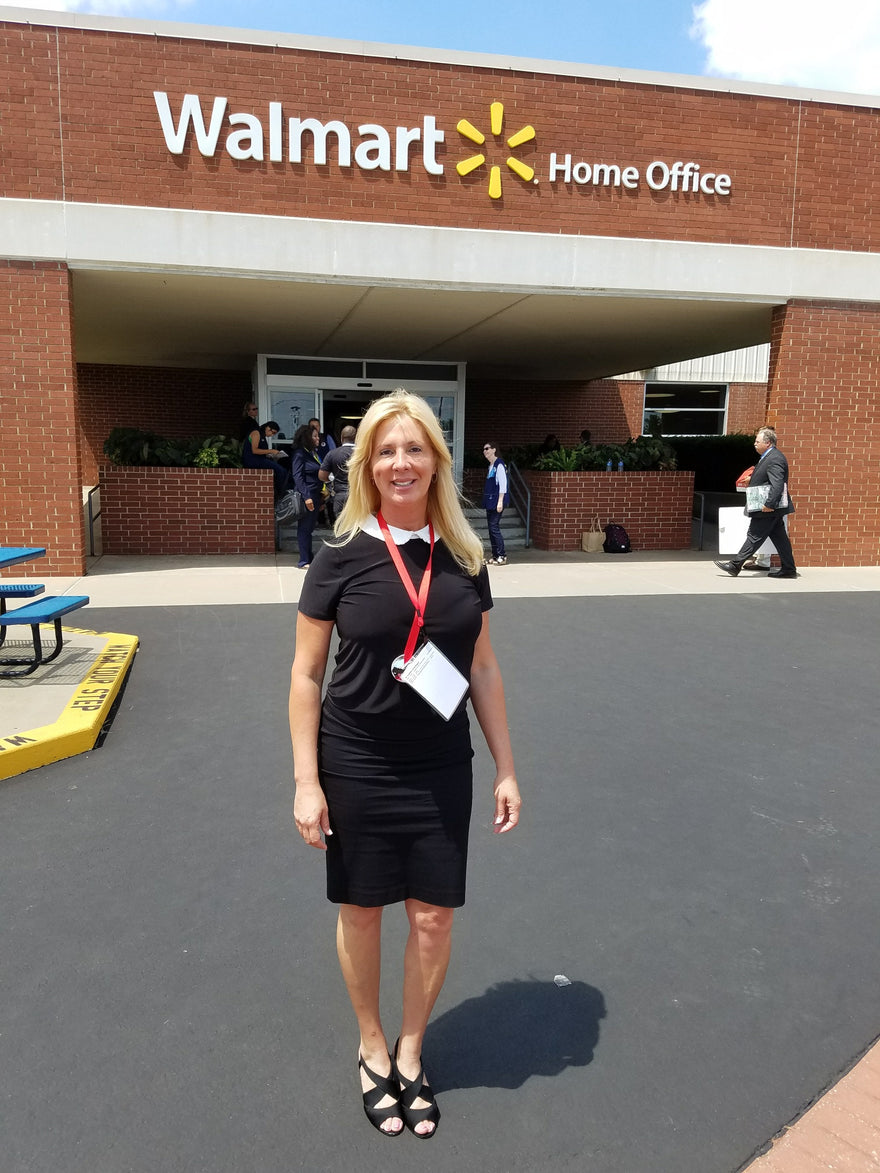 Rise-N-Shine was one of 500 companies that was invited to present at the 2017 Walmart Open Call. Last year, Rise-N-Shine's Cathy Beggan met with Walmart buyers about Rise-N-Shine's nutritional supplements and haircare products.
This year, Beggan met with buyers who were interested in learning more about Rise-N-Shine's haircare products, including the Color My Gray Shampoo and Conditioner sets. Color My Gray gently blends color deposits back into gray hair - use a few times a week for more subtle results and daily for more intense results. It comes in formulas for black, brown and blonde hair. Beggan also presented to Walmart Hair U-Grow Shampoo, Conditioner and Supplement Set that supports hair loss with ingredients intended to strengthen and revitalize hair. Beggan additionally showed Walmart buyers the newest products in Rise-N-Shine's line - our Coconut Oil Shampoo, Conditioner and Supplement Set. 
Walmart currently has Wake Up On Time, Rise-N-Shine's patented and all-natural delayed-release energy supplement, in over 3,000 stores nationwide as a result of the 2016 Walmart Open Call. Stay Up All-Day and Sleep Tight All-Night are now in select Walmart locations. 
Beggan described both the experience at Walmart and Walmart's commitment to American business as exciting. Yesterday, there were 750 pitch meetings between Walmart buyers and suppliers, with businesses from 48 states represented. Walmart reported that 25 percent of the businesses at the event were women owned. Rise-N-Shine is a WBENC certified woman-owned business. 
Only U.S. manufacturers were invited to the Open Call event, which is part of Walmart's initiative to invest $250 billion in American manufacturers up to 2023. Walmart projects that their investment in U.S. industry will result in over one million jobs nationwide. 
---