Sluggish With Back-to-School? Mornings Just Got A Little Easier With Wake Up On Time!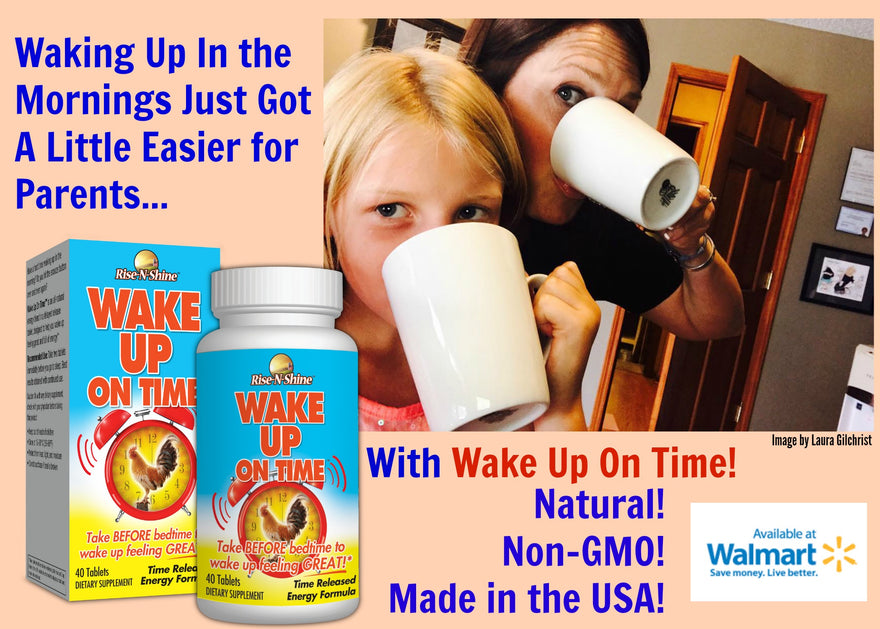 Back-to-school fever has hit not just for kids...but also for their parents. As kids are adjusting to their fall schedules again, so are moms and dads who also need to shift gears with the return of school. 
It is truly an adjustment for parents as they now are shuttling kids to and from school and activities. It can be exhausting until the new routine becomes a regular routine again. 
Wake Up On Time, a patented energy formula is something many parents swear by to wake up easier each morning! It was created by a sleep-deprived mom, Cathy Beggan, who understands the challenges parents face.
"I invented Wake Up On Time because I had difficulties waking up in the morning to get my three children off to school," said Beggan, founder of Rise-N-Shine. "The change of pace during back to school time can be so disruptive to a family. It's important that moms and dads have their wits about them to handle anything the morning throws at them."
Wake Up On Time is the first and only energy formula of its kind to be taken before bed, to wake up feeling great. It is natural, non-GMO and made in the USA. It contains natural ingredients including: Vitamin B12, Guarana Seed Extract, Eleuthero Root Extract, L-Tyrosine and more. Wake Up On Time offers a sustaining effect with its natural ingredients, rather than the crash that other energy boosting products can trigger. 
"Wake Up On Time is the only product of its kind to help you wake up feeling energized and refreshed with no need to hit the snooze button on your alarm clock," stated Beggan. "As a single parent, I am always burning the candle at both ends and I'm left feeling exhausted. Wake Up On Time has truly turned me into a morning person literally overnight."
Wake Up On Time is available for purchase in Walmart stores nationwide. It is also available online at Walmart.com, Walgreens.com, Amazon.com, Jet.com and Rise-N-Shine's website. 
Click here to purchase Wake Up On Time from Rise-N-Shine. 
Click here for Rise-N-Shine's full product line. 
---