Take Back Time This Fall With Wake Up On Time!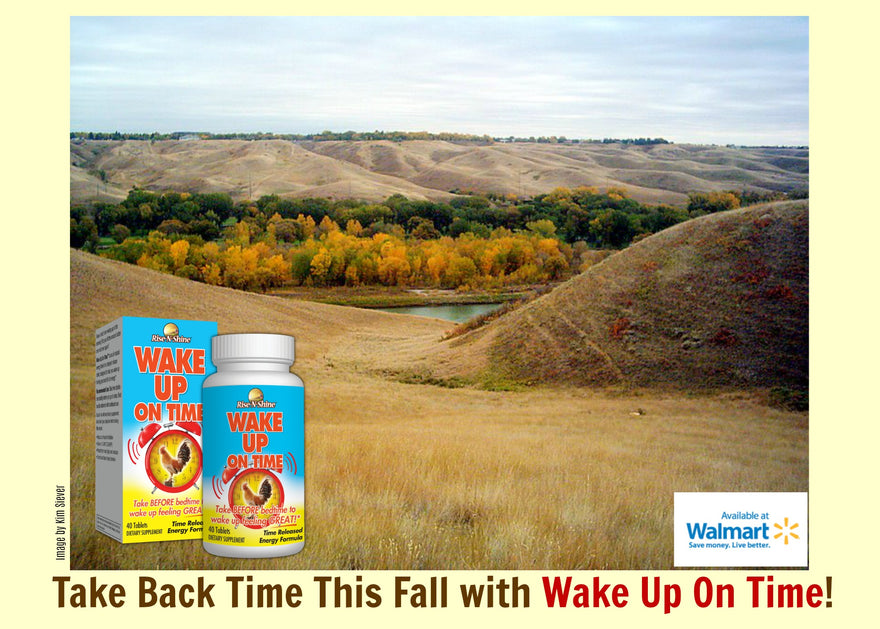 Autumn is now in full swing, with shorter days and longer nights ahead. More hours of darkness can make waking up in the morning more challenging.
Wake Up On Time is perfect as fall days become cooler and crisper with the urge to stay cuddled under the covers greater.
Those who swear by Wake Up On Time call it "time in a bottle" since it gives them that extra boost in the morning when it makes a difference...when the alarm clock rings! It has literally given back time to those who take it. Instead of hitting the snooze button, those who use Wake Up On Time find they have more time to do what they need or like in the morning. That could be getting to work on time, or having more time to get to the gym before work. 
Wake Up On Time is the first and only product of its kind taken before bed, to wake up feeling great! Those who love Wake Up On Time have said it's turned them into "morning people overnight!" Wake Up On Time doesn't interrupt your sleep - it's delayed release coating holds back Wake Up On Time's premium energy blend until the last sleep cycle. Then, Wake Up On Time kicks in with the sustained and natural energy boost of vitamins, amino acids and herbs. 
Wake Up On Time is natural, non-GMO and made in the USA Its available in Walmart locations nationwide.
Click here
 to learn more about Wake Up On Time and order some today!
---