Too Much Binge-Watching? Wake Up On Time Can Help Make Mornings Easier!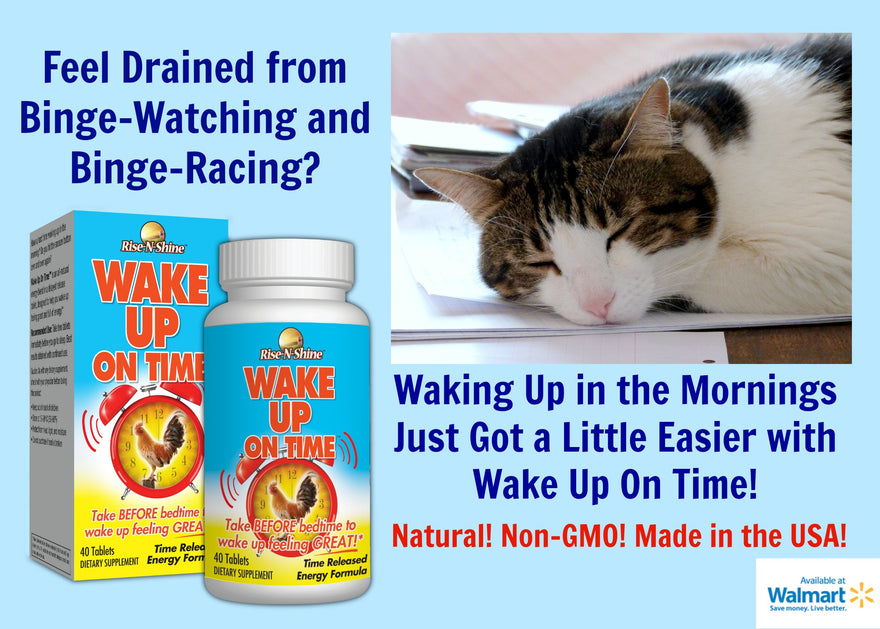 Sleep is essential to optimal health and a recent article in Newsweek notes that Netflix is proud to compete with sleep. 
Binge-watching is the act of watching multiple episodes of the same show in a large chunk of time. 
But now, binge-watching has morphed into the more intense practice of binge-racing, which is watching the entire series of a show within a 24-hour period. 
Studies have shown that binge-watching can have negative impacts on one's health. It can set a sleep cycle off balance from the repetitiveness of watching the same program. On the other hand, watching a range of programs does not have as great an impact on sleep quality. Binge-watching has also triggered depression in those who have watched 10-hours or more of the same program.
Experts suggest tips to curb binge-watching, such as downloading episodes to one's phone to fight the temptation to binge-watch. Watching programs on the weekends is another way to lessen the effects of too much screen time. Turning off technology a half-hour before bed is another way to enjoy a better night's rest. 
Should you decide to binge-watch or binge-race Rise-N-Shine's Wake Up On Time can help to make waking up the next morning easier! Patented Wake Up On Time is a natural energy formula with a blend of vitamins, amino acids and herbs to give you energy when it matters most...when the alarm clock rings! Wake Up On Time is the first and only product of its kind taken before bed, to help you feel refreshed when you wake up! Vitamin B12, Guarana Seed Extract, L-Tyrosine, Eleuthero Root Extract and other ingredients are part of this premium energy blend. Part of Wake Up On Time's magic is in its time-delayed coating, which holds back the nutrients until a person's last sleep cycle. 
Those who swear by Wake Up On Time have called it a "miracle product" that has helped to turn them into "morning people overnight!" Others have called Wake Up On Time "time in a bottle," an "alarm clock in a pill," the "greatest invention since coffee," and a "replacement for the morning alarm clock!"
Wake Up On Time is natural, non-GMO and made in the USA. It's available in Walmart stores nationwide!
Click here to learn more about Wake Up On Time and order some today! Take Wake Up On Time tonight for a better morning tomorrow!
---