Wake Up On Time Helps to Make Mornings Easier in the 'Gig Economy'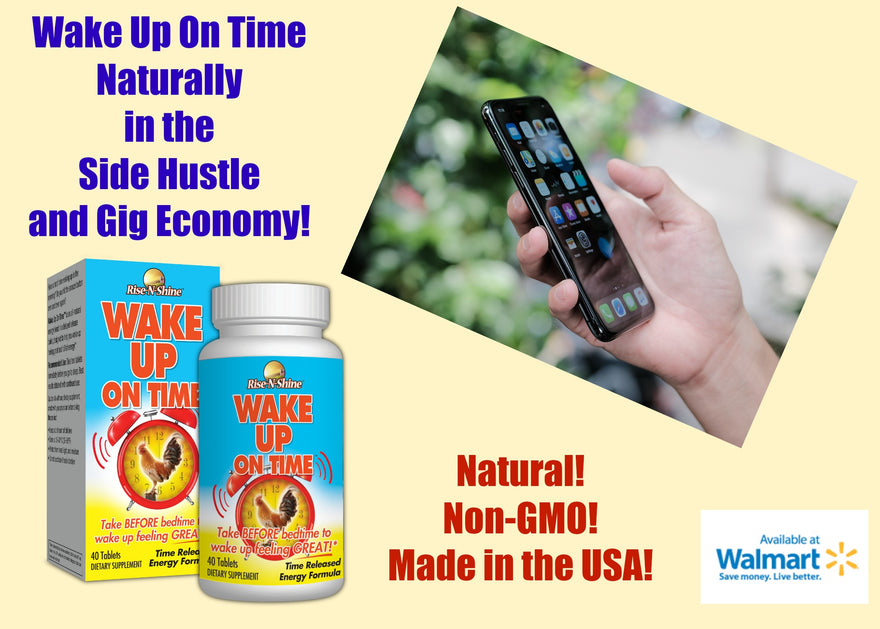 While many praise technology for the ability to allow the workday to happen anywhere and anytime, others are cursing it because of its ability to blend work and leisure time.
Jason Fried, the co-founder and CEO recently shared in his #WorkInProgress podcast with LinkedIn Editors why workers around the world are now working around-the-clock. 
"People are working longer hours," Fried said, "not because there's more work to do, it's because they're not getting work done at work anymore and primarily I believe that's because of technology getting in the way of actually giving people uninterrupted stretches of time to get things done."
Fried explained that technology adds the extra burden with more real-time communications, combined with more meetings and tasks divided into smaller segments. Workers in some industries are expected to follow up to a dozen real-time conversations that if they miss something, can impact their work quality. Additionally, by missing this real-time communication, as well as participating in it, it can also extend a person's workday.
It's been called the death of the 9 to 5 schedule. 
Many, including LinkedIn Managing News Editor Caroline Fairchild, blame the gig economy and the need many have to work several jobs. The Millennials especially feels this crunch, with a higher cost of living than previous generations combined with higher debt such as student loans. These workers may work their full-time job, plus other work in the "gig economy," which may entail several side jobs, "side hustles" or "gigs." This can be editing assignments with a site like TaskRabbit, being an Uber or Lyft driver, or working at a restaurant or shop in one's neighborhood. 
Other experts lament that the "weekend is dying," including Katrina Onstad who wrote a book and editorial for NBC on the topic. Technology, the virtual workplace and the gig economy were again factors that are part of the blame. People are forever on call, carrying their work home on their smartphones and answering work calls and emails throughout the day and night. 
Some have praised the lifestyle, noting that working 60+ hours weekly signifies achiever status and with self-employment, one doesn't stop working until the job is done. 
 "'Efficient multitasking' is a myth," one commenter on LinkedIn explained. 
Another said that understanding priorities is another way to tame the 24-hour work cycle beast. 
Blending technology with reasonable goals was one suggestion for prioritizing and setting up the boundaries for work-life balance, to work smarter and not harder.
Several aptly summed it up that "no epitaph ever says I "wish I worked more hours." 
With more people working more hours, there are more people who are walking around sleep-deprived. And sleep and rest are important to a person's overall well-being. Rise-N-Shine's Wake Up On Time can help to naturally bridge the sleep gap and in the gig and hustle economy. 
That's because patented Wake Up On Time is the first and only product of its kind taken before bed, to wake up feeling great! Wake Up On Time has a premium energy blend of vitamins, amino acids and herbs, including Vitamin B6, Vitamin B12, L-Tyrosine, Guarana Seed Extract, Eleuthero Root Extract and more for natural and sustaining energy. These nutrients are delivered in a person's last sleep cycle with the magic of time-release, holding back the ingredients when it matters most...when the alarm clock rings!
Those who swear by Wake Up On Time call it a "miracle product" that has helped to turn them into "morning people overnight!" They also call it an "alarm clock in a pill," the "greatest invention since coffee," a "replacement for the morning alarm clock" and "time in a bottle." 
Wake Up On Time is natural, non-GMO and made in the USA. It's available in Walmart stores nationwide! 
Click here to learn more about Wake Up On Time and order some today! 
---