Wake Up On Time Naturally to Tackle Your New Year's Resolutions!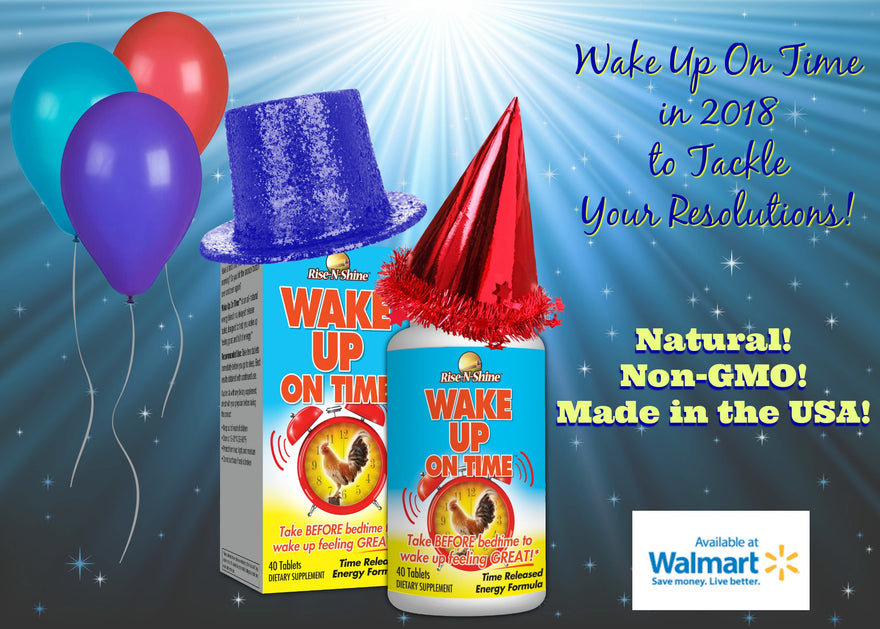 A new year is about to start and many are gearing up with goals and resolutions. Need more hours in the day to tackle them? Wake Up On Time can help!
Whether you're looking to add a few hours to your day to hit the gym in the morning, or to get to work a little earlier, you can wake up on time naturally with Rise-N-Shine's Wake Up On Time!
Patented Wake Up On Time is the first and only supplement of its kind taken before bed, to help you wake up feeling great! Wake Up On Time's magic is its premium blend of vitamins, amino acids and herbs, combined with time-release. The delayed-release coating holds back the ingredients until your last sleep cycle. Then Vitamin B6, Vitamin B12, Guarana Seed Extract, Eleuthero Root Extract, L-Tyrosine and more are released to help you wake up feeling more refreshed and ready to start your day!
Those who swear by Wake Up On Time have called it a "miracle" that has turned them into "morning people overnight!" They've also nicknamed Wake Up On Time "time in a bottle," an "alarm clock in a pill," the "greatest invention since coffee" and a "replacement for the morning alarm clock!"
Wake Up On Time is natural, non-GMO and made in the USA. 
Click here to learn more about Wake Up On Time and to order some today! Wake Up On Time is also available in Walmart locations nationwide.
Take Wake Up On Time tonight for a better morning tomorrow!
---